THE MONEY STATION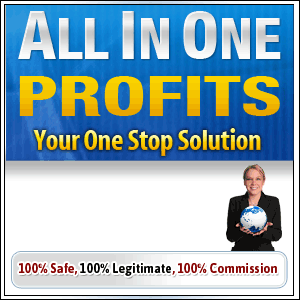 Get the AIOP banner above working for you for FREE even if you are already a member!!

Can't afford the $11.50 a month to be an AIOP member? Or the $36.25 it takes to automatically qualify for EA status every month in SFI? Another Paid Opportunity? All you need do is join SuperPay Me for free and work out how much you need to make a day completing surveys and offers. This won't take you very long everyday or you can earn enough cash in one day if you prefer. Introduce others and earn from their participation as well!

Your Text Ad Randomly
Displayed Below And
In The Member Area
Start Your Home Based Business For FREE Today!
No Credit Card Required!

"This Is Unlike Anything You've Seen Before Giving You Unbeatable Free Ca$h $hares, Upto 75% Commissions on Upgrades & 60% On Advertising Plus So Much More!"
(Scroll down to see what's available - You Will Be Amazed!)


7 Reasons To Get Free Ca$H Share$

They are free

They are paid for using OPM (Other Peoples Money)

No limits to the number you can own

Use extra money to towards buying a ____ (you fill in the blank here)

Easy to acquire - Signup for free and use our rotator in your existing advertising

No need to recruit

Earn upto a massive 75% Commission on upgrades


| | |
| --- | --- |
| | Earn More With A RotateLinks Pro Upgrade starting from the equivalent of just $2.00 a month. (Paid Annually.) Save even more and pay close attention on your first login to discover the amazing One Time Offers that will give you an extra boost! |
FREE
PRO
ELITE
Link Rotator URL's Allowed
1
5
10
Collective Total Of Rotator URL's Allowed
5
30
70
Commissions for Paid Referrals
25%
50%
75%
Commissions for Advertising Sales
25%
40%
60%
Free Cash Builder Multiplier
X1
X3
X7
Core Downline Builder - No Upfront Costs!
Amazing Free Advertising Pakages
Free Blog & Training Opportunity
Instant Affiliate with Copy & Paste Tools
Free Purchase Points
0
2
6
Free Diamond PIF Explosion Upgrade(s)
0
1
2/3
Free Super Ape Upgrade
0
0
1/0
Pricing

(Monthly Cost - Paid Annually)

FREE
$2

US

($24)
$6

US

($72)
Build Massive Downlines In Our Core + TMSextra Recommended Opportunities All Of Which You Can Join For Free!
(If you intend to join RotateLinks Pro please use the links inside your member area to join any of the following opportunities and not those below.)


Want Another Easy Way to Earn? Refer your friends, family, co-workers, or just about anyone that you think might want some free money to the Swagbuck Search Engine - Join through this link and when you do anything that earns you money from their site each month, we also get paid.

Earn Cash Back while you shop! Shop through Ebates at your favorite stores and earn cash back on your purchases.(Yep, you guessed it, we also get paid:-)

Any Income received from Swagbucks and Ebates is used in part to fund our Activity Point & Purchase Point Programs!


Your Ads In Any/All Of The Above For Free
Even If You Don't Join RotateLinks Pro!
"No individual has sufficient experience, education, native ability, and knowledge to ensure the accumulation of a great fortune,
without the cooperation of other people." Napoleon Hill Foundation
Click Here To Find Out How You Get Your Ad Below For FREE!
© Copyright 2016 RotateLinksPro.com All Rights Reserved
Terms and Conditions | Earnings Disclaimer | Spam Policy | Privacy Policy